Replacing filter in C1 and C1 PRO cameras
C1 and C1 PRO cameras can be ordered with filter options:
LP0508-P0050 650nm short pass
LP0508-P0051 850nm long pass
No filter
Custom
In order to replace a only some basic tools and possibly optics cleaning materials and consumables are needed.
---
Make sure camera is clean so dust particles will not be transferred on a filter or imaging sensor.

---
Unscrew 4 DIN912 M2.5x10 screws (recent models were updated with Torx T5 screws) and remove back plate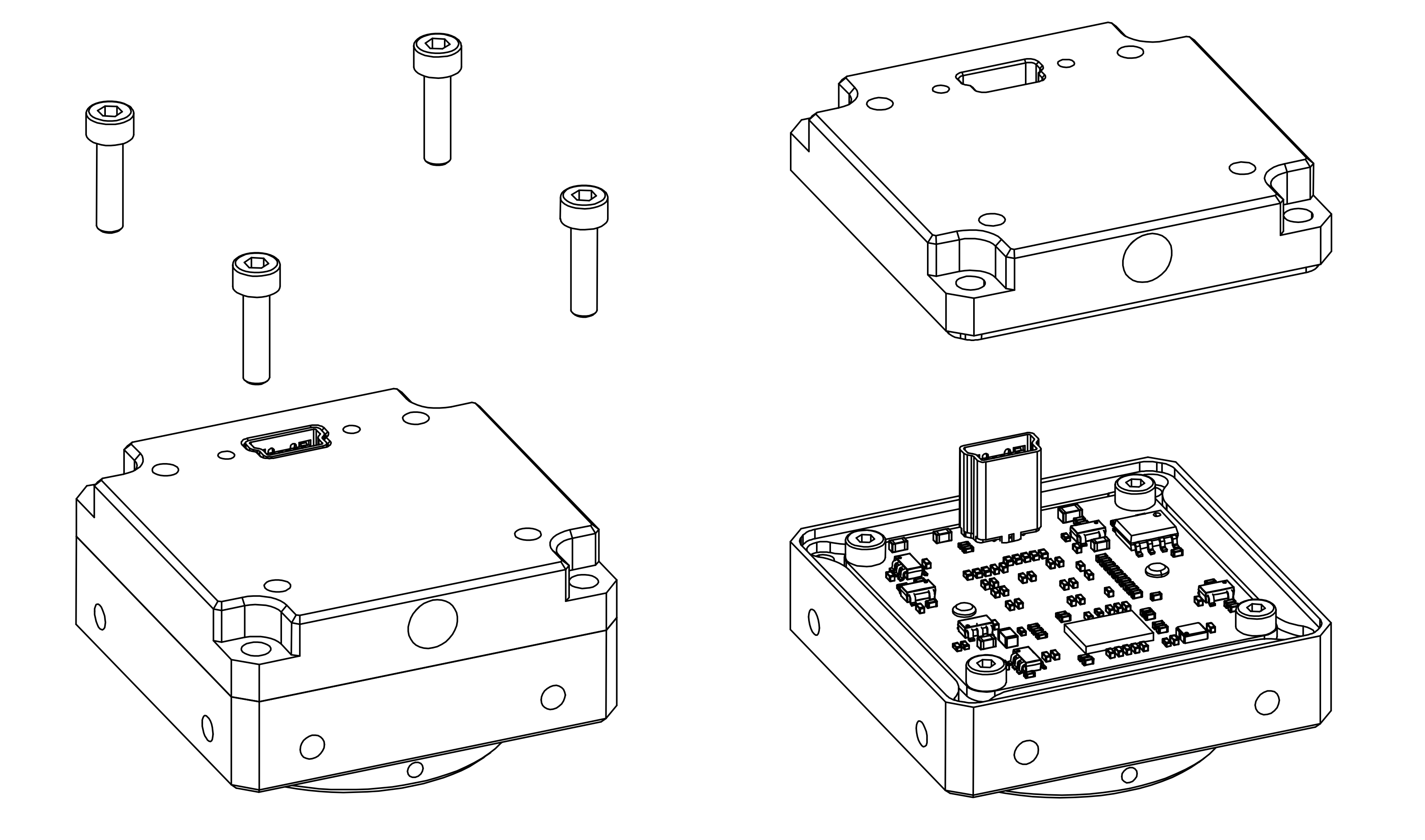 ---
Unscrew 4 DIN912 M2x5 screws holding PCBA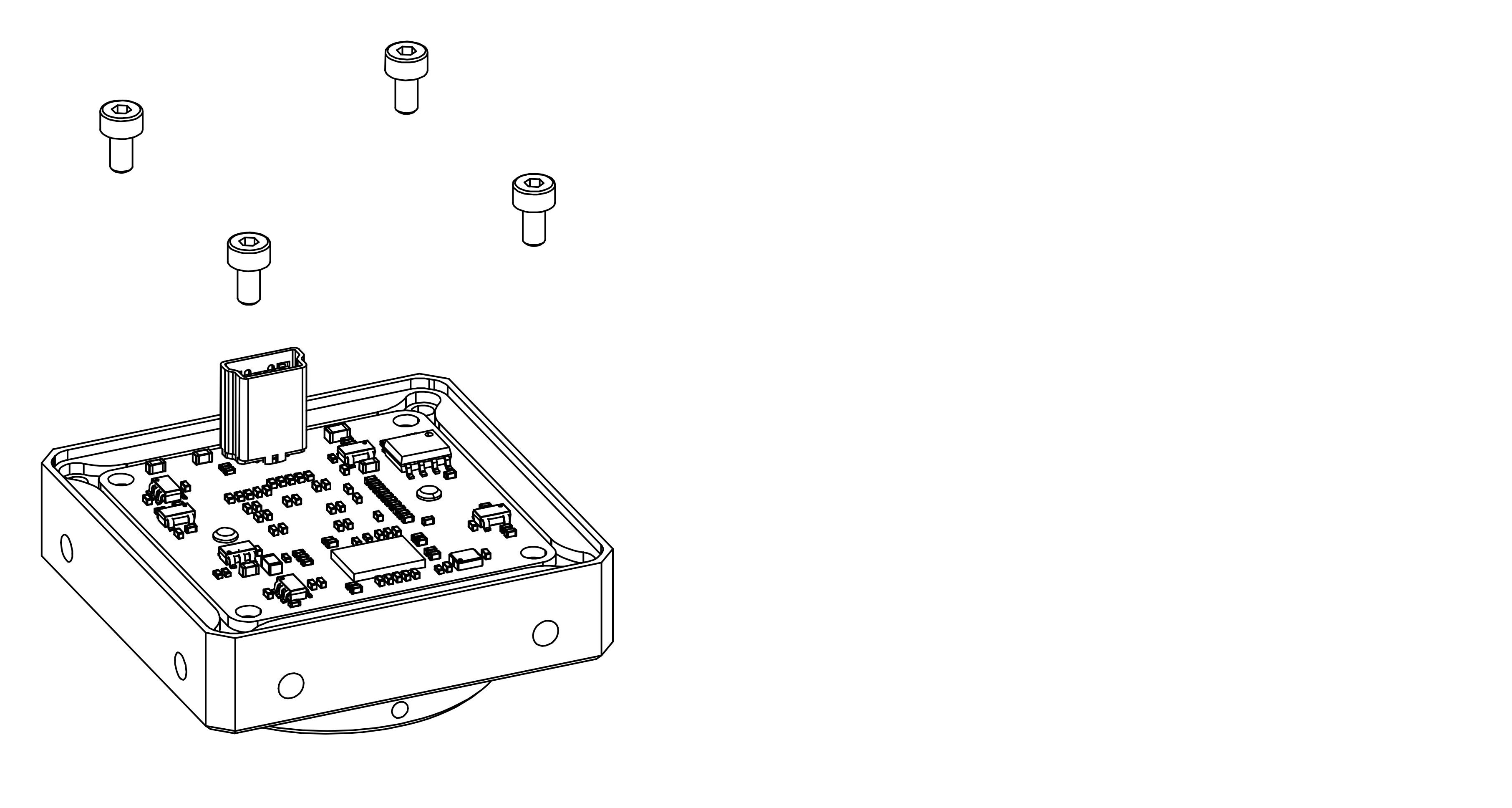 ---
Carefully flip camera holding everything together. Then lift front plate. Filter is resting on silicone spacer. Filter nor spacer is not glued, but will be slightly bonded to each other.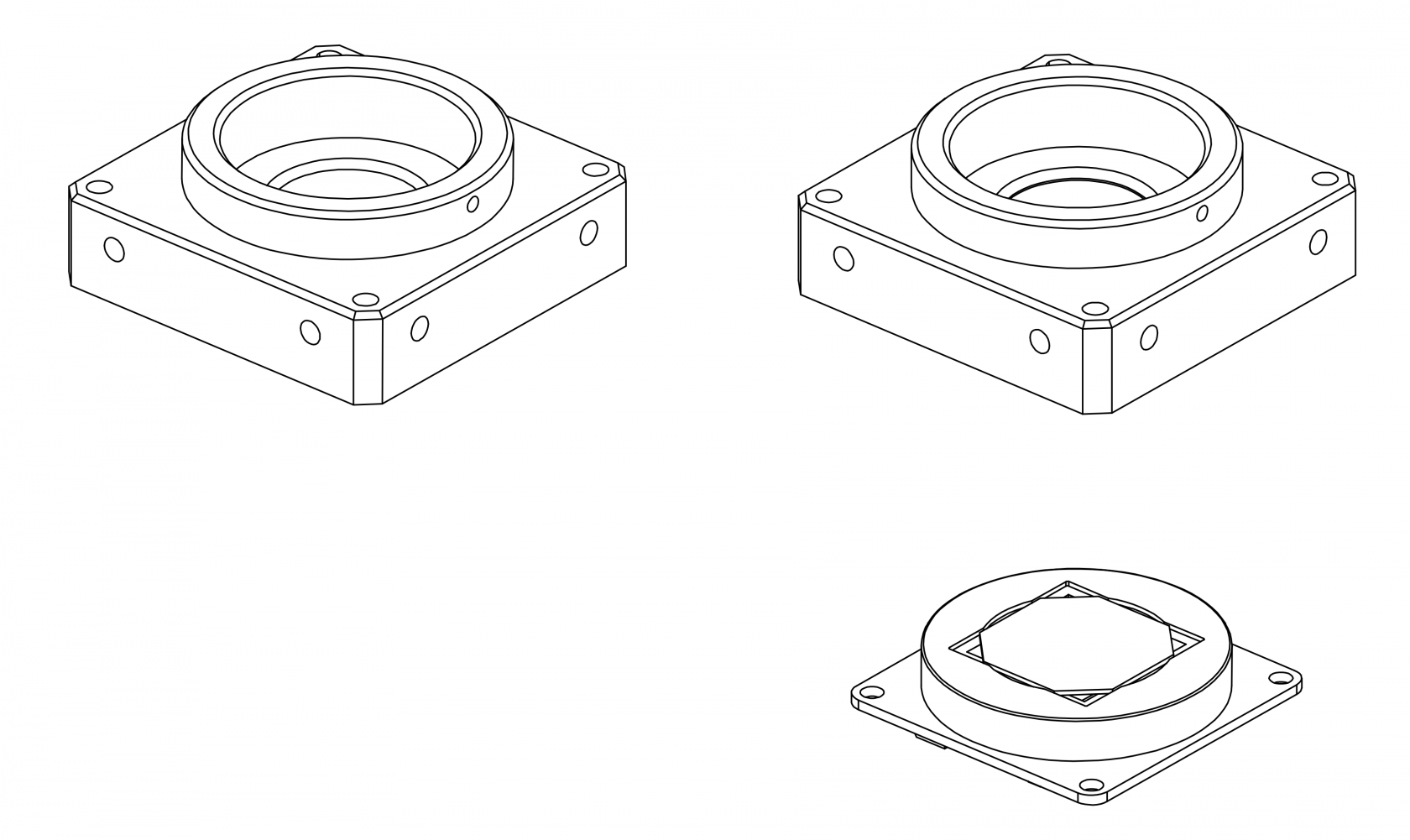 ---
Remove filter with tweezers and replace with new one. Inspect optical path for possible dust. Clean if needed.

---
Assembly camera in reverse order.