Assemble new camera
Insert microphones into designated cutouts and secure them with screws. Remove lens assembly and connect cables to camera board.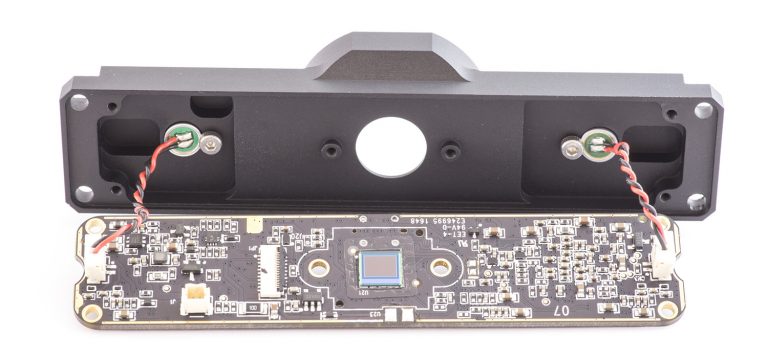 Use included hex key to screw six DIN912 screws. Make sure microphone cables are not pressing against camera board or components. Use tweezers to manipulate them.

Now fasten remaining fasteners and you will have complete camera.