Extract bare camera assembly
Recently Logitech released it's newest camera BRIO 4K (8.8 Megapixels, wide dynamic range, great white balance, up to 90fps, USB3.0). Just like previous models it has fixed angle lens, which in some cases it is not enough. This is where custom housing for exchangeable C and CS-mount lenses comes in handy. And there are vast variety of these lenses: fish-eye with Field of View (FOV) of 180° and more, telephoto with great magnification, fixed zoom, adjustable zoom, motorized, macro, telecentric and many more. Also you will gain ability to attach it to other optical and scientific instruments like microscopes or telescopes.
Previous attempt to make kits for C920/C922/C930e webcams was highly successful and now reworked cameras are being used in variety of applications like conferencing, self driving cars, insect motion analysis, traffic/free parking space analysis and many more. I don't have plans to stop making them so there will be a choice between cheaper and high performance cameras.
Logitech Brio was released to offer 4K resolution, more vibrant colors and frame rates up to 90fps. And with replaceable lenses you can achieve amazing results. Even universal zoom lens will provide stunning results! And the best thing is these kits are already available on e-store!
Disassemble camera and salvage necessary parts
Reworking camera is simpler than C920 (less screws, simpler construction). Just some basic electronics skills are required to un-solder few parts. Detailed rework steps are described below.
Remove articulating mount. Just pull it ant mount will separate.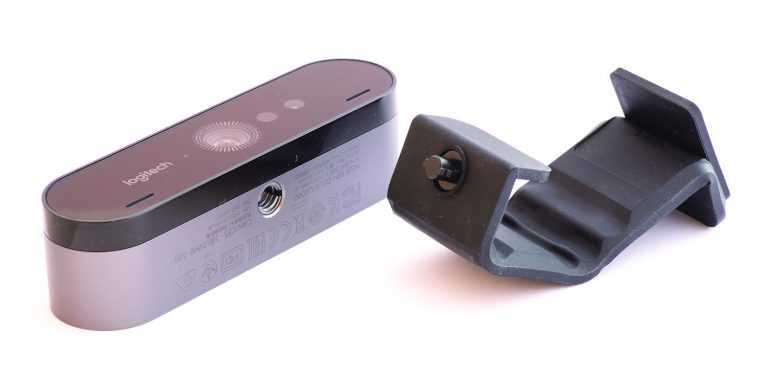 Remove glued plastic front plate. Use small screwdriver, tweezers or other sharp object to pry inside and peel it off.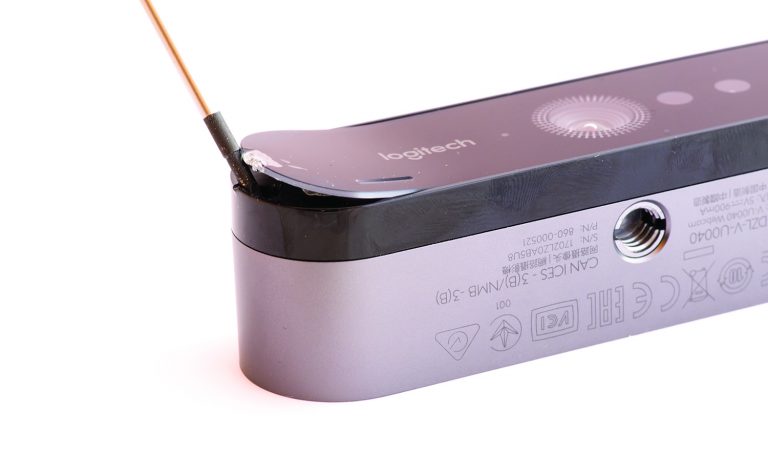 Disconnect cables (microphones, LED, Flat Flex Cable for IR camera). If you plan to use remove microphones and put them aside. Can be removed by gently pulling them out.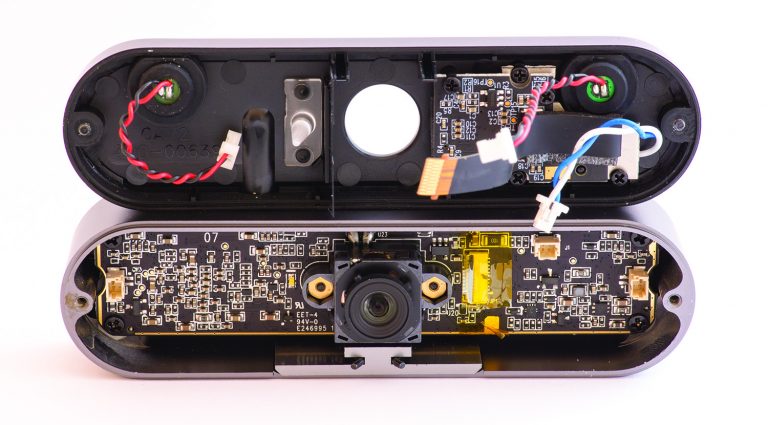 Mount plate is attached to enclosure with double sided adhesive tape. Pry small screwdriver or other flat sharp tool to separate them. Wiggle to remove and be gentle not to damage PCB.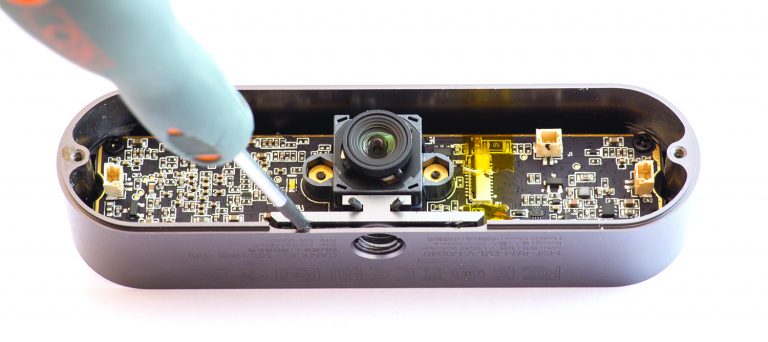 Camera PCB is held by four Philips screws. Undo them to separate board from enclosure.