Dedicated boards
Kurokesu SCF4 multi-axis stepper motor controller System On Module (SOM) targets applications where time to market, reliability and small footprint is important. Main control MCU is ST Cortex STM32F103 powerful enough either to run standard or run dedicated standalone firmware. The motor front end is based on ON Semiconductor new and highly specialized driver LC898201.
Besides SCF4-M module, some basic boards are offered
SCF4-BREAKOUT breakout demo board
SCF4 BREAKOUT board allows quick evaluation, testing and prototyping.
General view
Schematics

PCB Layers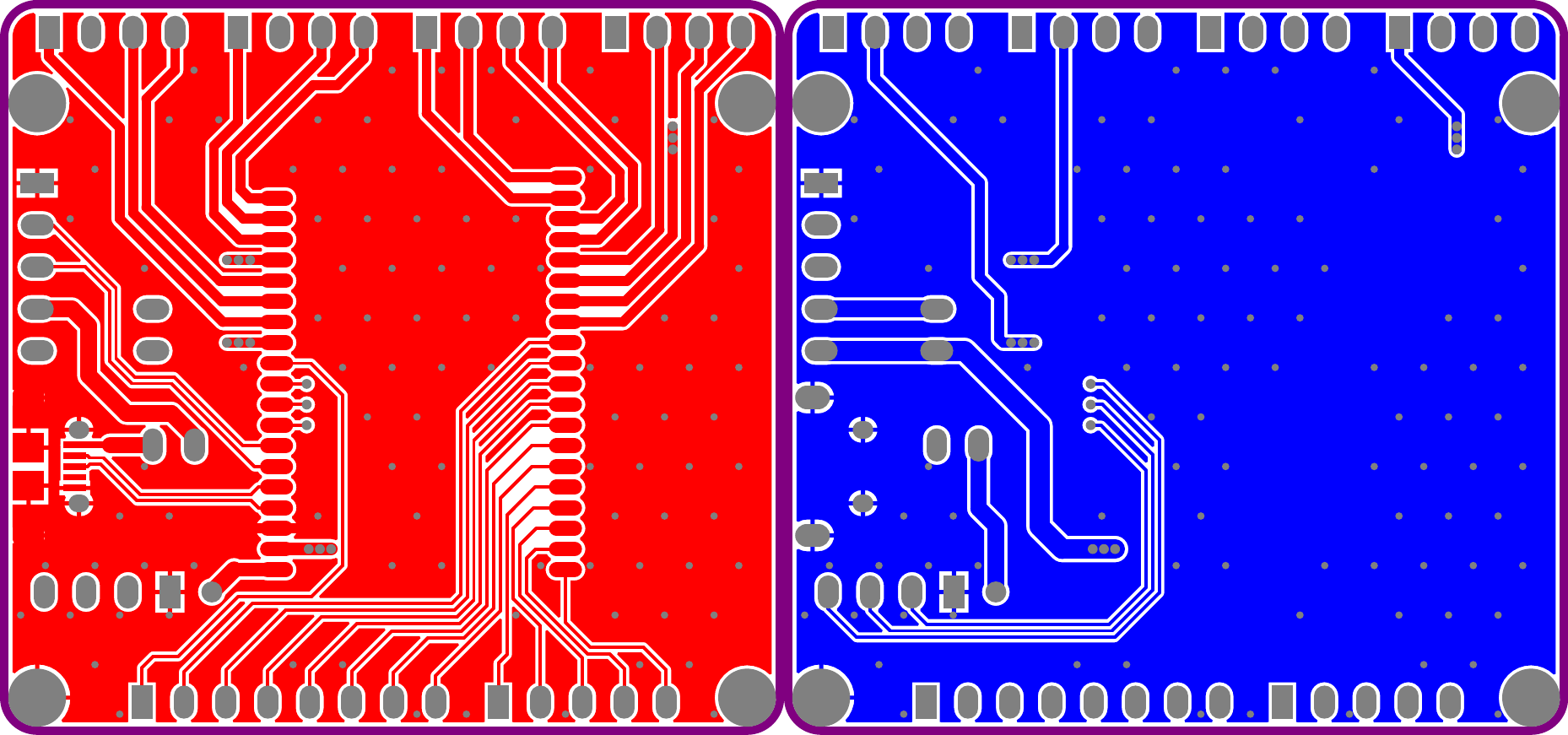 SCF4-THEIA lens controller board
SCF4-THEIA board is designed for THEIA motorized zoom lenses: TL410P R6 and TL1250P R6
General view
Schematics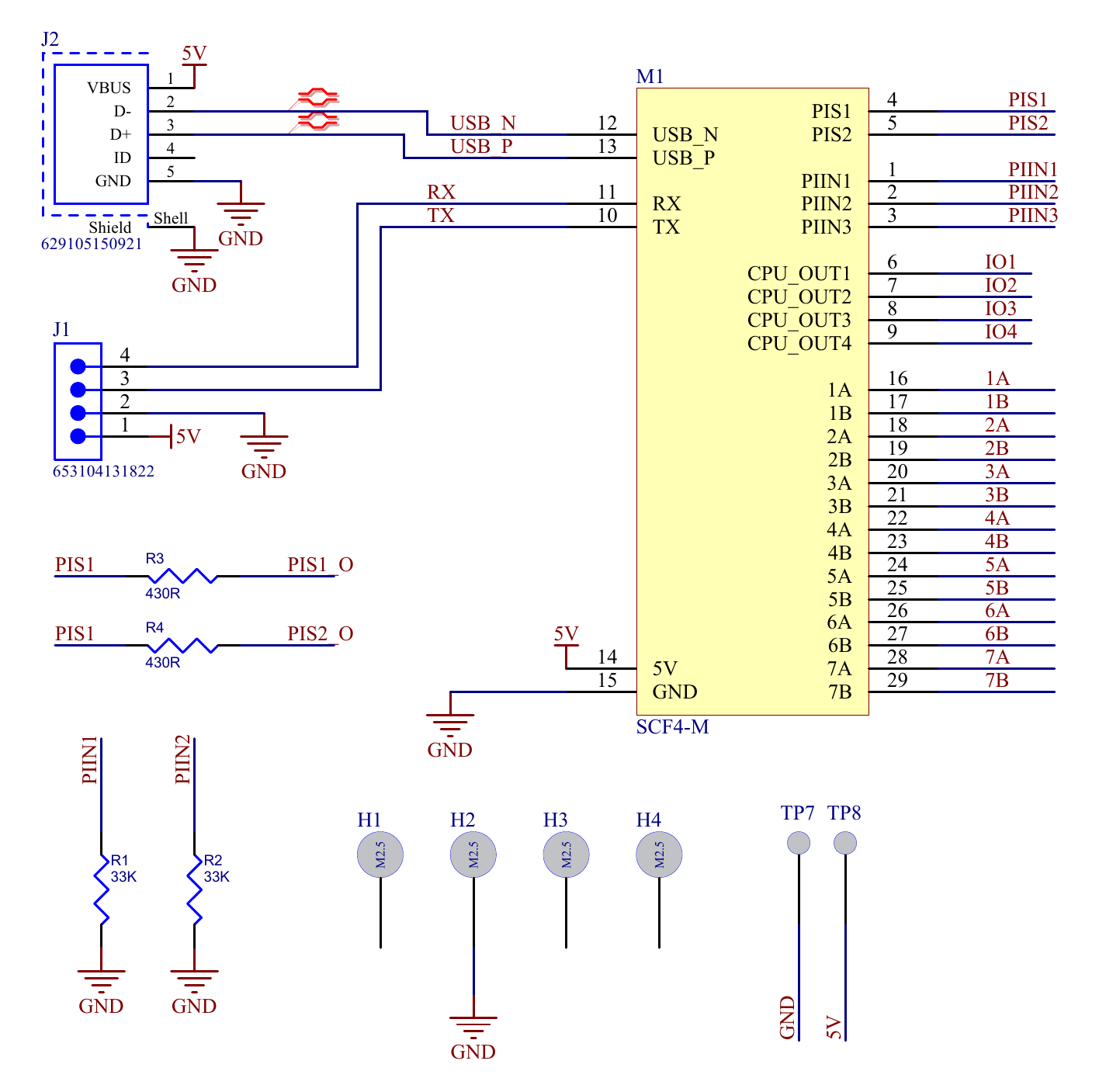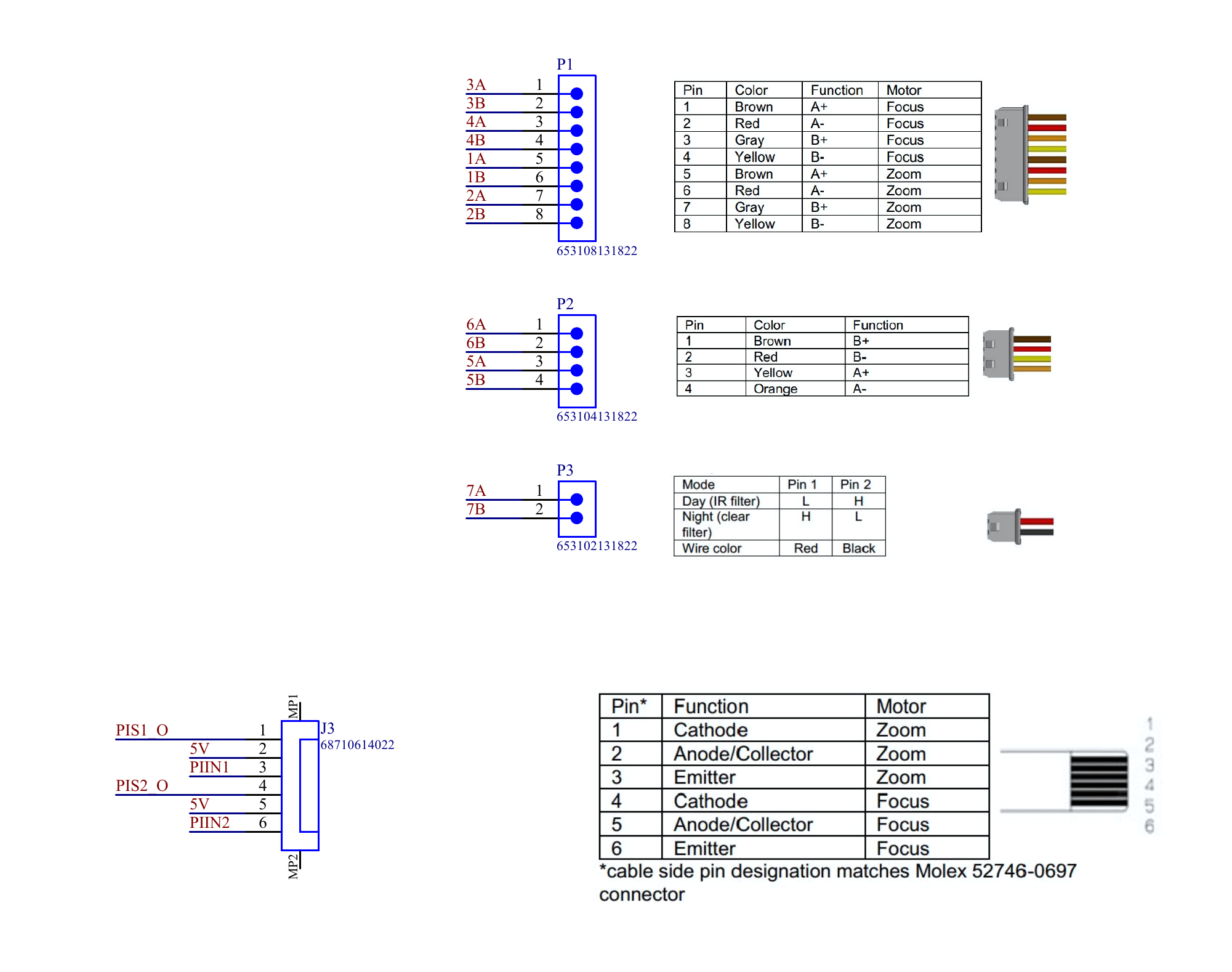 Typical power profile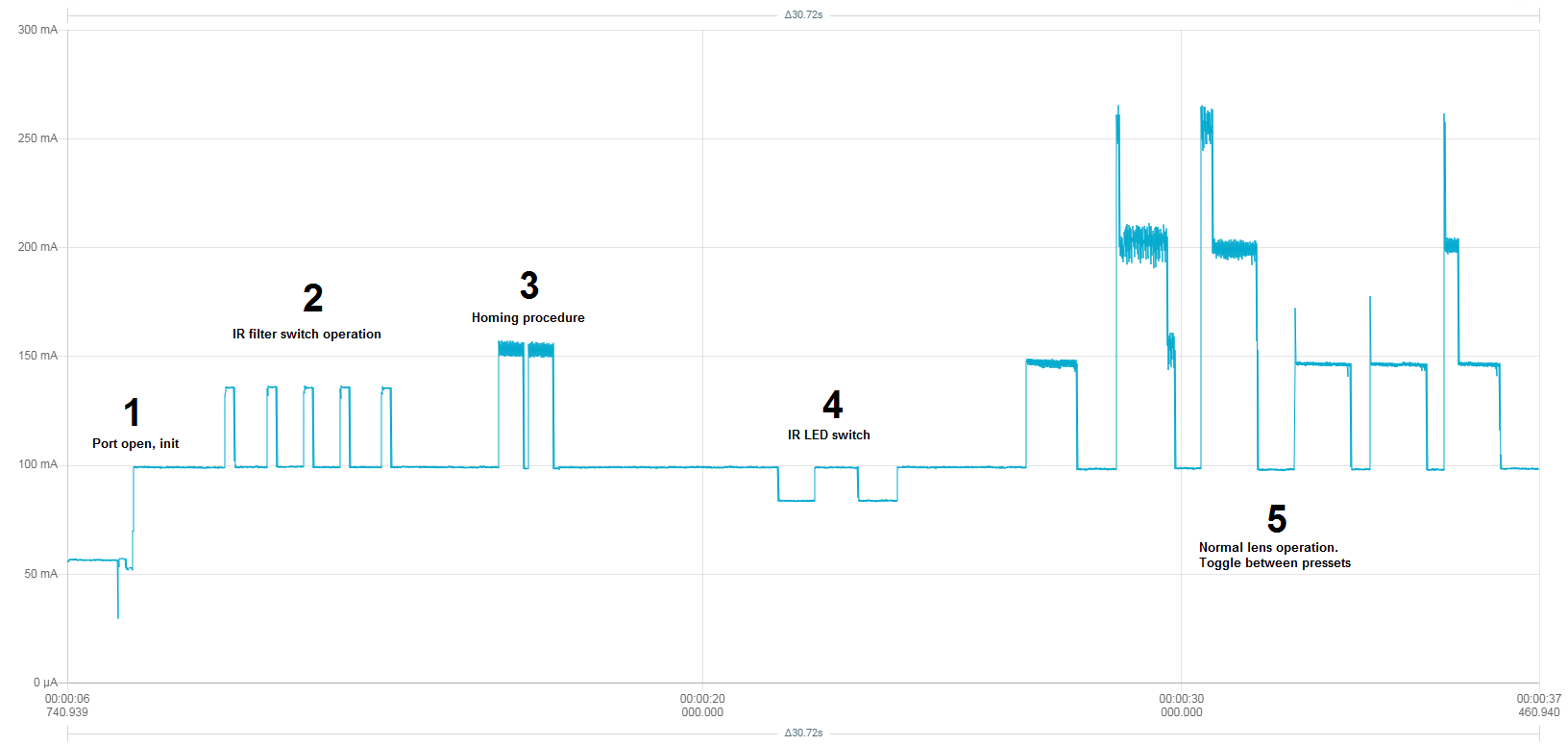 PCB layers

SCF4-EVB D14 motorized zoom lens controller board
Stepper motor controller evaluation board SCF4-EVB is designed to demonstrate SCF4-M module capabilities. It can drive two different types of Focus/Zoom/P-Iris lenses. Can be used as a complete product, easily redesigned to drive other lens or fit specific needs.
General view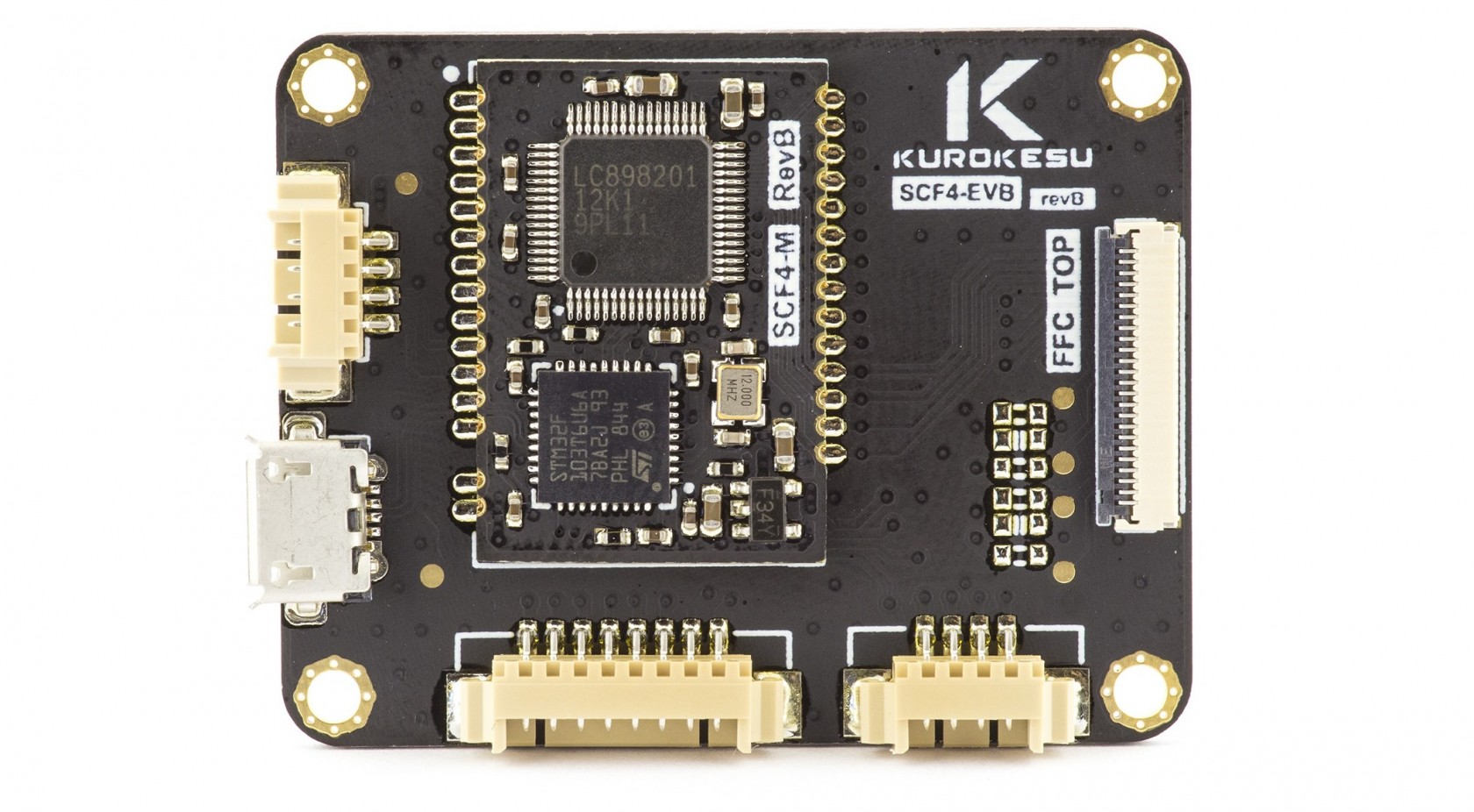 Schematics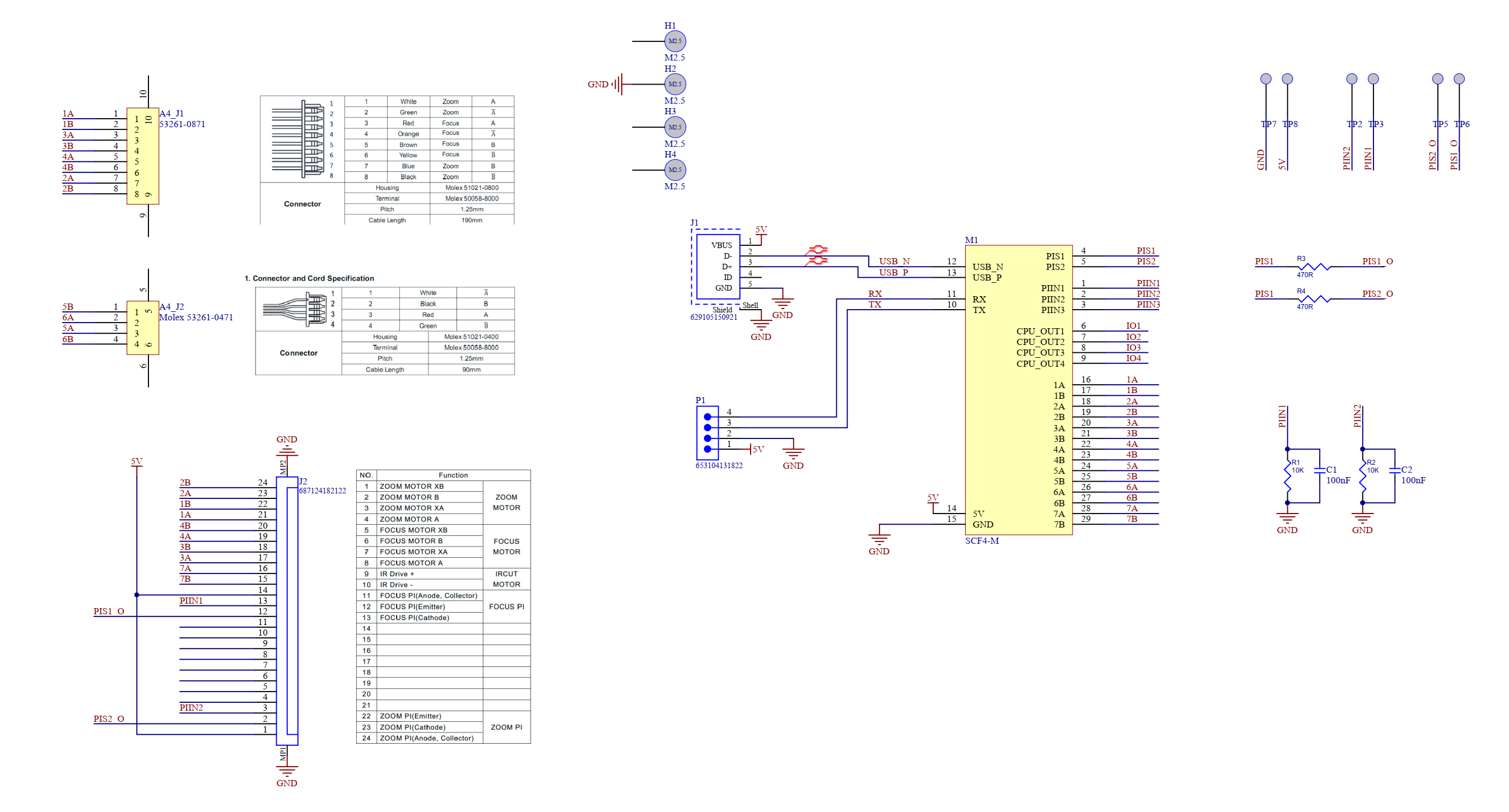 Features
Small footprint 42 x 33 x 4.6 mm [1.65 x 1.3 x 0.18 in]
Supports two kinds of lenses
3x stepper motor controller with up to 1/1024 micro stepping support for each motor (1/64 set by default)
1x H-bridge for coil control (day/night filter switch)
2x limit switch processing for precise lens homing/referencing (3x supported by module)
Direct Full-speed micro USB 2.0
Optional USART connectivity / GPIO